---
WORK HAS BEGUN ON OUR NEW SELF-BELAY
AND NINJA COURSES!!

Follow the progress below or on Instagram and Facebook.
---
POP THE POPCORN! SNUGGLE UP!
THE MUSICAL THEATRE AND DANCE SHOW VIDEOS
ARE NOW AVAILABLE FOR VIEWING!!!
Click on the link under the Media Owl Tab
An email link and password reminder was sent out on October 4th.



---
REGISTRATION FOR SUMMER 2020 IS OPEN!!
OUR EARLY FALL/WINTER TUITION RATES WILL BE AVAILABLE UNTIL
FEBRUARY 15TH.
SIGN UP TODAY USING THE REGISTER ONLINE ICON, TO SECURE
ENROLLMENT FOR OUR 47TH SUMMER.


THANK YOU FOR ANOTHER GREAT SUMMER!!
The 2019 Video Yearbook and Owl's Eye will be coming soon!!
Keep checking back.
---
MAJOR ANNOUNCEMENT
FROM HAMPY OWL...
NEW FOR THE SUMMER 2020 AT SSDC!



American Ninja Style Course

for all ages in our
low ropes area.



Exciting New High Ropes Continuous-Belay Course
with multiple
element and route options for participants of all abilities.

Work has begun on the NEW HIGH ROPES COURSE!! Follow the progress on Instagram and Facebook!




November 2019

---
Thank you for your continued support as we prepare for our 47th summer season!
Please call camp at 215-355-4567 to schedule a tour or gather information.
Hope you can join us at SSDC for our 47th Summer,
Hampy, Honey and Little Hoot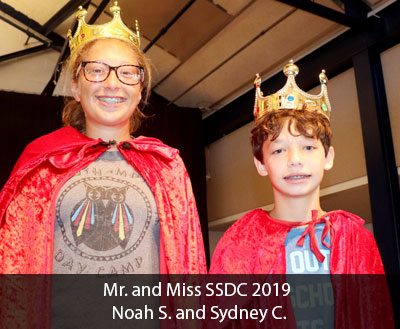 Thank you for visiting Southampton Summer Day Camp. We are proud and honored to have served our community youth & their families for 47 fun years! 2020 will be the BEST SUMMER EVER!!!

Congratulations to:
NEW Ms SSDC FOR 2019 -
Sydney C.
NEW Mr SSDC FOR 2019 -
Noah S.