Southampton Has Been the "Perfect Place to Grow Up" Since 1973
Our Camp Owners
Rick and Jacque Blum, creators, owners and Executive Directors of Southampton Summer Day Camp, located in Upper Southampton in beautiful Bucks County, have provided recreational and cultural activities for 48 years.  Both are experienced educators and have taught in the Elementary through High School grades.  Rick's lifelong love of athletics as a player and coach continues to provide SSDC with innovative ideas to motivate campers to build on their own achievements.
At Southampton we believe that we offer a SPECIAL PLACE where campers are able to explore, grow, and develop into confident individuals.   Our passion is to share the "Southampton Way" with you and your family.  We strive every day to provide a safe, happy, and positive environment for your camper.  Everything we do at SSDC is with the intention of providing an exceptional experience on many levels that will stay with each camper and staff member of our Southampton family for life.
We look forward every summer to seeing the smiles on their faces, hearing their conversations and listening to the stories of their adventures with their camp families.  Since 1973, we have been making each summer season a pleasant and rewarding experience for camp families.
GREAT NEWS FOR SUMMER OF 2022:  Most of you are aware that since our inception in 1973, we have been a family owned and operated camp. As we approach our 49th year, we are thrilled to announce that our daughter, Lindsay Blum Schlesinger, will be officially joining the management team this summer to continue this tradition for many years into the future. Lindsay grew up at camp, spending summers as a camper and counselor, and for the past several years she has been involved in operations behind the scenes. Last year, she experienced camp as a parent for the first time as her son, Ziggy, became a Little Hoot! She has a tremendous background in athletics to go along with her camp knowledge and real business world experience. Lindsay will be an extension of Jacque and myself, and available to you all as a resource as well. We  are overjoyed to welcome her back to "the SSDC nest" !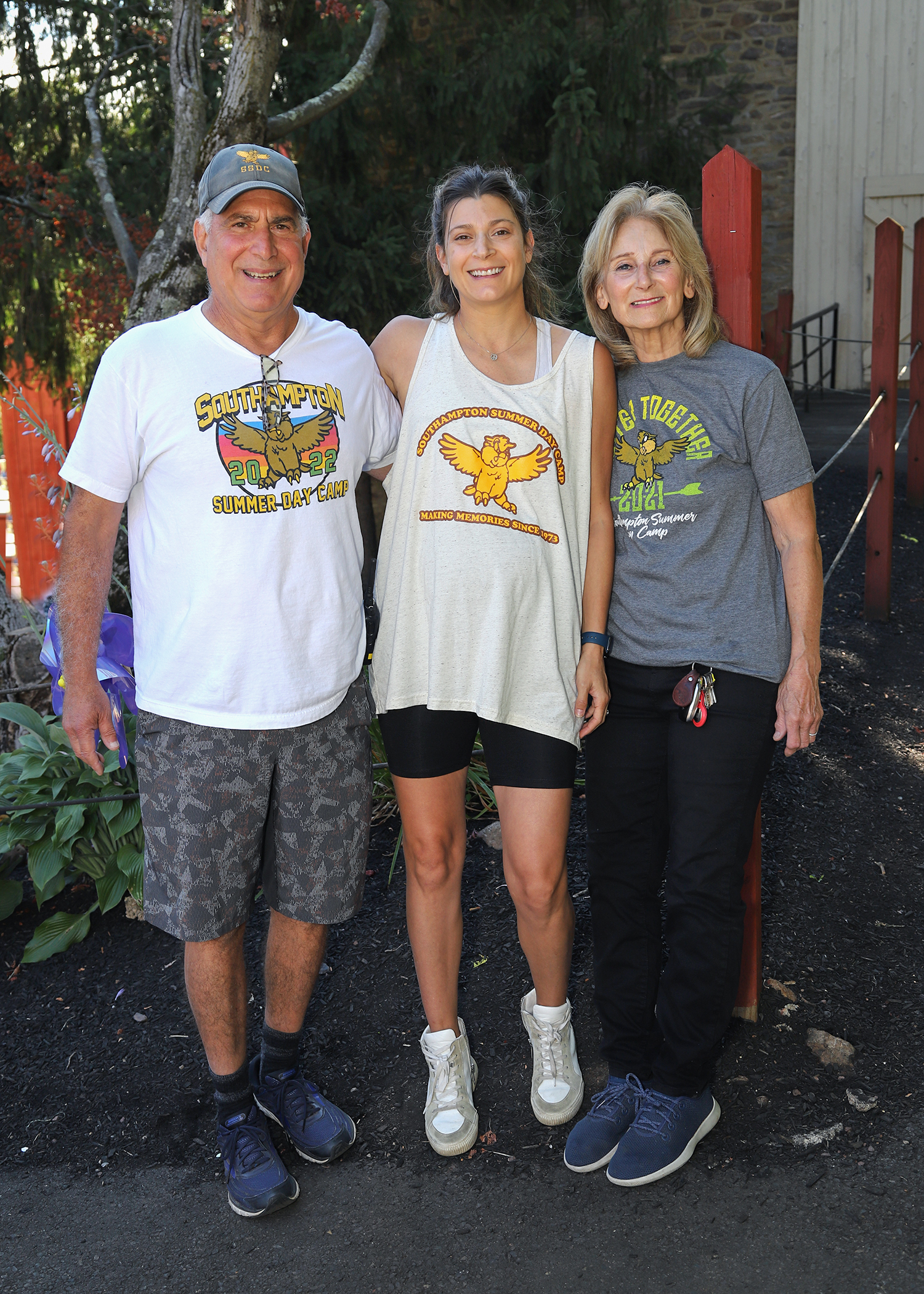 All Supervisors and Directors have returned for our 2021 season.
SSDC Directors
Camp Administrators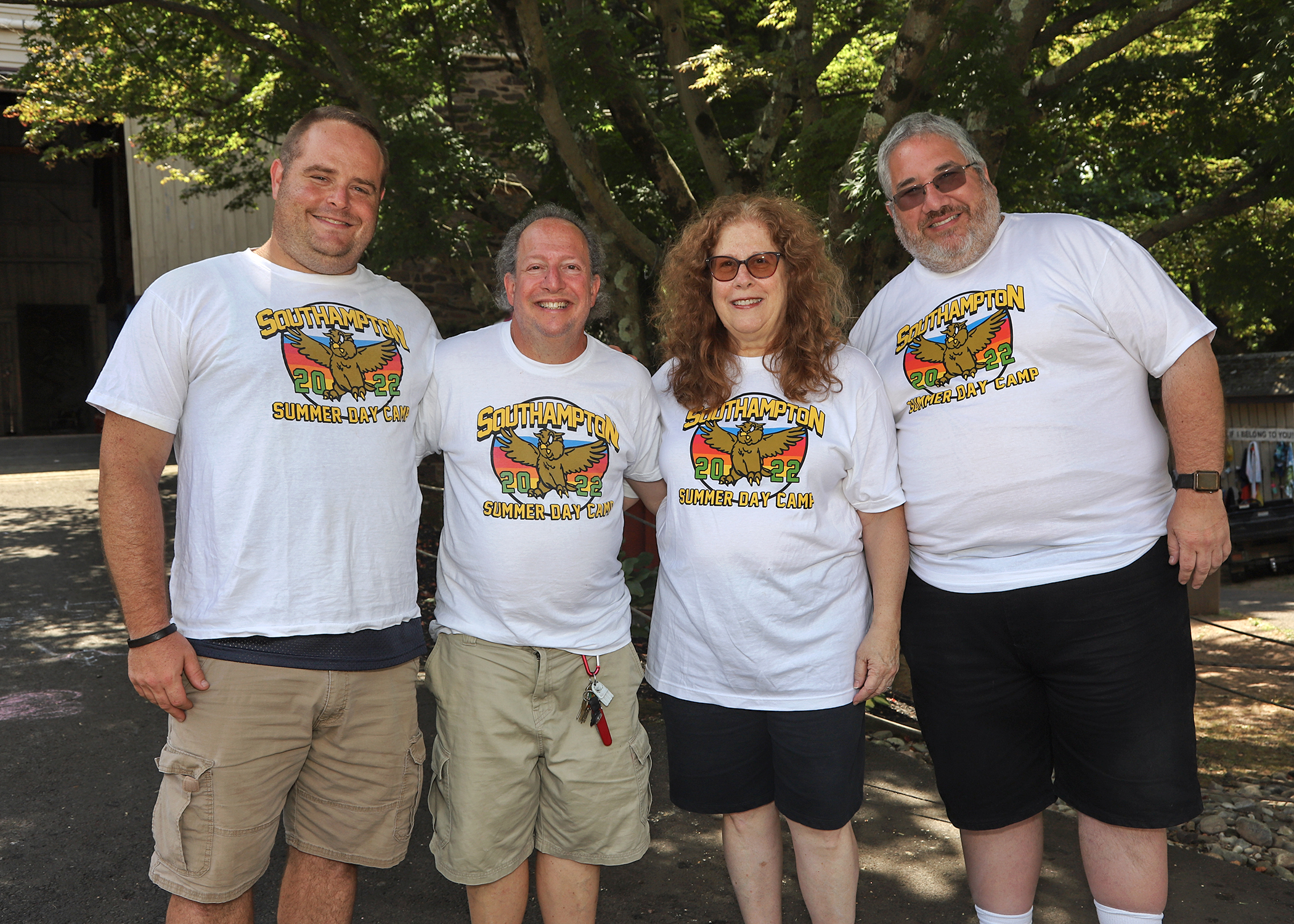 DAVID APFELBAUM PROGRAM DIRECTOR, holds a BA in Political Science from American University and a M.Ed. from Holy Family University in Secondary Education. He is certified to teach Business, Computers, and Information Technology and Social Studies.  David has been a part of the SSDC family since 1999.  This will be his 17th year as a staff member, where he has served in various positions from Senior Counselor, CIT Counselor, to Event Director.  Currently, David is the Department Coordinator and a teacher at Council Rock High School South where he teaches various business classes.  He is looking forward to the day when his child can attend camp.
"You are so much sunshine in every square inch." – Walt Whitman
JASON GOLDBERG ADMINSTRATIVE SUPERVISOR/TRANSPORATION DIRECTOR, holds a BA in Early Childhood/Elementary from Temple University and a M.Ed. from Arcadia University in Computers and Technology in Education. In 2020 he received his second Med in Library and Information Services from UCMO. Jason has been teaching in various school districts since 1996. Currently he is a Library Media Specialist in Bristol Township School District. He started at camp in 1992 as Senior Counselor in our Junior Camp.  In 2009, Jason expanded his role at camp by moving into the office during the summer.  Currently he is an Administrative Supervisor as well as Transportation Director. His three daughters have all attended camp for many years as both campers and staff members.
I didn't realize we were making memories. I just thought we were having fun!
RONA GINSBURG "The Club Lady" ADMINSTRATIVE DIRECTOR/CLUBS, holds a BS in Early Childhood and Elementary Education from Temple University. She taught in the School District of Philadelphia for 35 years most of it in elementary science. Rona has been at SSDC since the beginning. This will be her 47th summer working for us. She started as a Senior Counselor, then as Camp Supervisor and for the past 25 years has held an Administrative position at camp. Her three children have all attended camp as campers and staff members. She is a lover of Philly Sports and Broadway. She enjoys spending time with her family and grandchild.
"Learn from yesterday, live for today, hope for tomorrow." – Albert Einstein
DANIELLE HESS SUPERVISOR (not pictured), holds a BS in Early Childhood Education from West Chester University, an a M.Ed. in Elementary Education from Holy Family University and holds a minor in Special Education. Danielle is a 15-year veteran of the School District of Philadelphia. She currently teaches Sixth grade (math and science) at Decatur Elementary. While she was never a camper, Danielle is starting her 20th year of at Southampton Summer Day Camp. She started out at camp as an Athletic Assistant and in 2013 was named an Athletic Supervisor. In 2013, Danielle received the "Robert E. Strum Memorial" Award for consistently displaying loyalty and dedication in striving to maintain the high ideals of camp which she is so extremely proud of. In her free time, Danielle enjoys spending time with family, friends and especially her mini-goldendoodle as well as bowling and going to the beach.
"You can't go back and change the beginning but you can start where you are and change the ending" – C.S. Lewis
Field Supervisors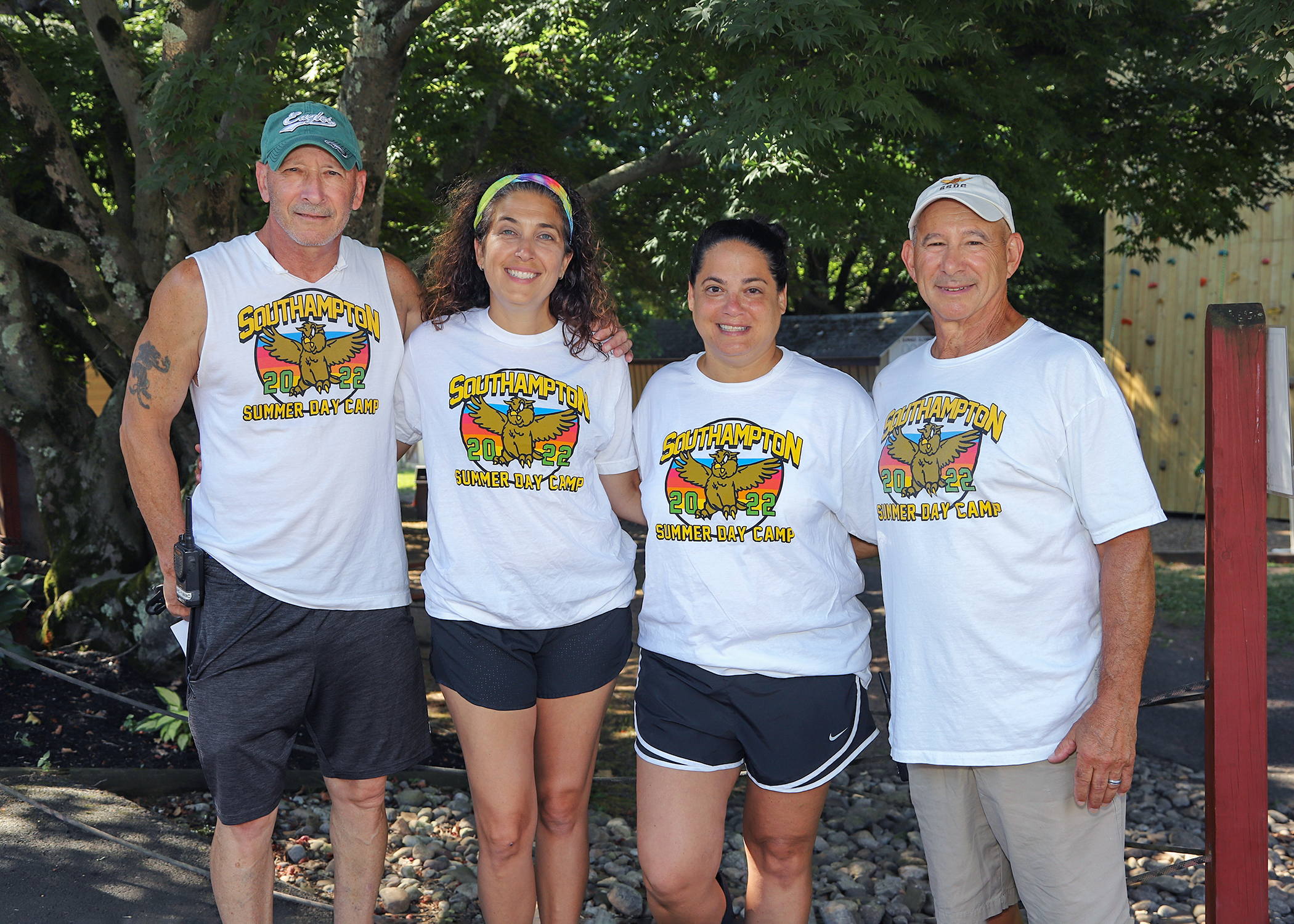 STEVE STEIN VARSITY CAMP SUPERVISOR, holds a BS in Education from Temple University. Steve taught in the School District of Philadelphia for 36 years at both the elementary and high school level.  He was a Head Varsity Coach for both Girls Softball and Volleyball. He was Head Junior Varsity Coach for both Boys Baseball and Football. He has been at Southampton Summer Day Camp for 22 years, most of it as Varsity Camp Supervisor. Steve was voted 2001 Softball Coach of the Year by the Northeast News Gleaner. He loves family and camp (has grandchildren that attend). Steve had learned many life lessons through participating in sports and coaching that he brings to camp every day.
"Kindness is always in season!"
MICHELE DANCER JUNIOR CAMP SUPERVISOR, holds a BS in elementary education from West Chester University and a reading certification from Arcadia University. She has taught in private schools and in public school. She is currently teaching in the Abington School District. Michele started off as a camper in the 80s and was a senior counselor for years before she took the supervisor position. Michele loves camp and her two girls have been at camp since they were young and hope to continue the tradition of being counselors at SSDC.
"Don't walk in front of me I may not follow, don't walk behind me I may not lead. Just walk beside me and be my friend. " – Albert Camus
LAUREN MANDEL JUNIOR CAMP SUPERVISOR, holds a BA in Psychology from Maryland University and a M.Ed. of Elementary Education from Arcadia University. She worked for the School District of Philadelphia for 18 years. Lauren has been at camp for 34 summers where she began as a young camper in 1986. She was a Senior Counselor in Varsity Camp prior to holding her current position for the last 15 years. All 4 of her children have been campers and/or staff members at camp. Lauren is very busy raising her family and looks forward too many more summers at SSDC.
"You're braver than you believe, and stronger than you seem, and smarter than you think." – A.A. Milne/Christopher Robin
MARC ROSENBERG SENIOR CAMP SUPERVISOR, holds a BS in Health, Physical Education and Recreation from Slippery Rock University. Marc has been teaching in the Philadelphia Scholl District for more than 39 years (WOW!!!). He has been part of the SSDC family for more than 28 years. He held many positions at camp including Senior Counselor and, Athletic Director. He has been the Senior Camp Supervisor for the past 18 years. When Marc is not teaching or directing, he can be found either golfing. He especially enjoys fishing with family and friends on his pontoon boat.
"Even if you're on the right track, you will get run over if you just sit there!"- Will Rogers
Specialists Supervisor and Directors
JOE GABRIELLE OUTDOOR CHALLENGE SUPERVISOR, holds a both a BS and M.Ed. in Elementary Education from Holy Family College. He is also a certified middle school math teacher. Joe has been teaching for 17 years and is currently a 5th grade teacher at Mill Creek Elementary School in Bristol Township School District. He started at SSDC as a camper in 1987 and became a staff member in 1991.  Joe became part of our first ever Outdoor Challenge Crew in 1994. He has been the Outdoor Challenge Supervisor since 2000. This will be Joe's 34th summer at camp. Joe is also a part time videographer and a licensed drone pilot. So, if you are at camp and see a drone flying above, most likely, Joe is flying it!
"Try Not! Do! Or Do Not! There is no Try!" – Yoda
DAVE DRESHER OUTDOOR CHALLENGE DIRECTOR, holds a B.S. from Temple University in Middle Grades Education specializing in Language Arts and Science. He is currently pursuing an M.Ed. from the American College of Education in STEM Leadership.  Dave has been at Southampton Summer Day Camp for years as a staff member. Never having been a camper, he has embraced his roles in the Outdoor Challenge specialty area of camp. He started as a specialist in our Outdoor Challenge Program, then moved up to Assistant Director of the OCC Program. He is now OCC Director, under the leadership of his Supervisor, Joe Gabriele. Dave is in charge of safety of all of the campers and staff, and facilitating activities in the new CONTINUOUS-BELAY HIGH ROPES COURSE AND AMERICAN NINJA LOW ROPES COURSE. He always says that working at camp doesn't feel like a job, it feels like being able to play for 8 weeks. Dave enjoys spending time with his wife and 10-month-old twins.
"Patience and perseverance have a magical effect before which difficulties disappear and obstacles vanish."  – John Quincy Adams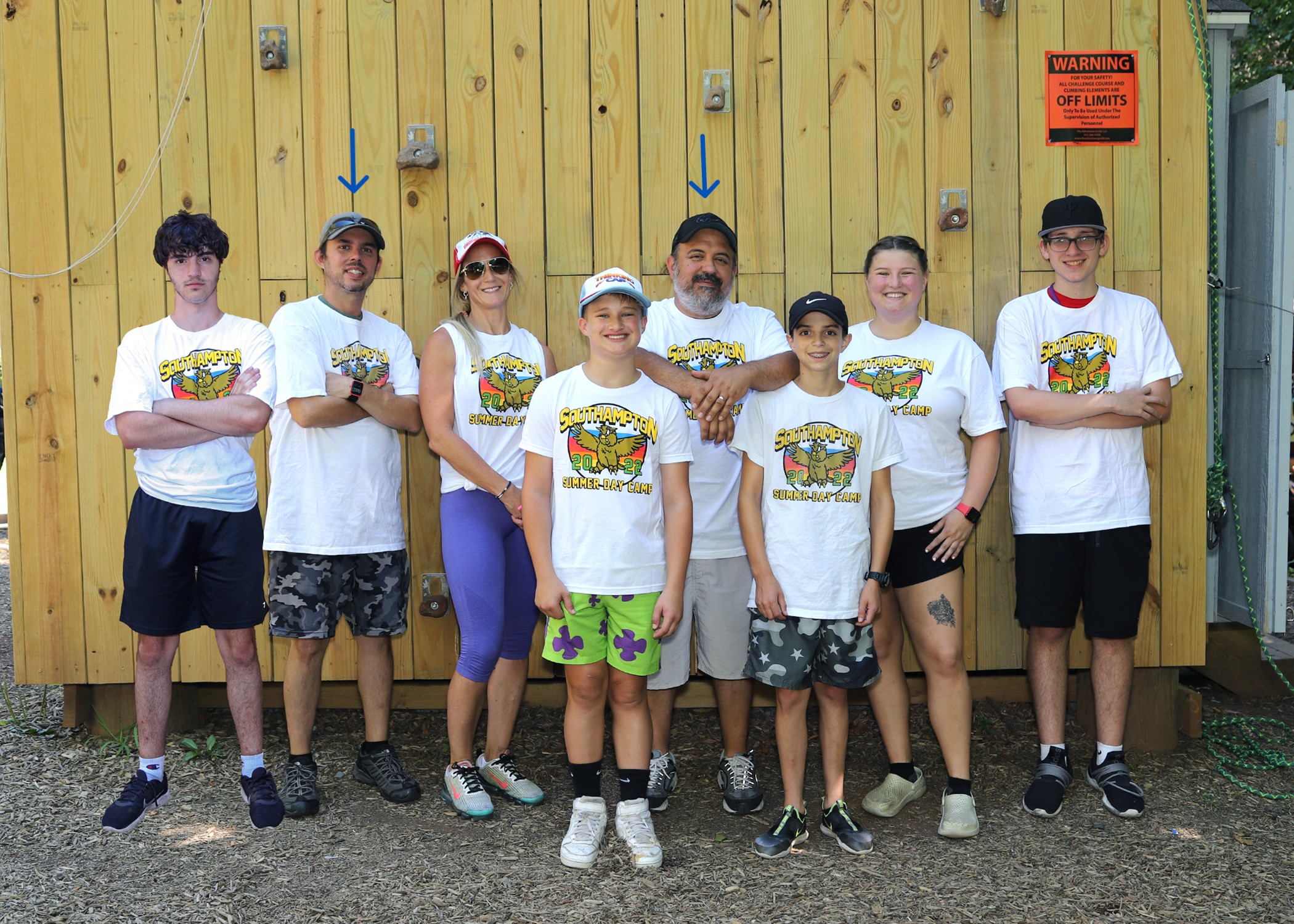 CHARLES SOCKI ATHLETICS SUPERVISOR, works as a Vice Principal at George Washington High School.  After, a few years as a Senior Counselor, Charles become the Athletic Supervisor in 2022.  He brings a wealth of knowledge and experience to this roll.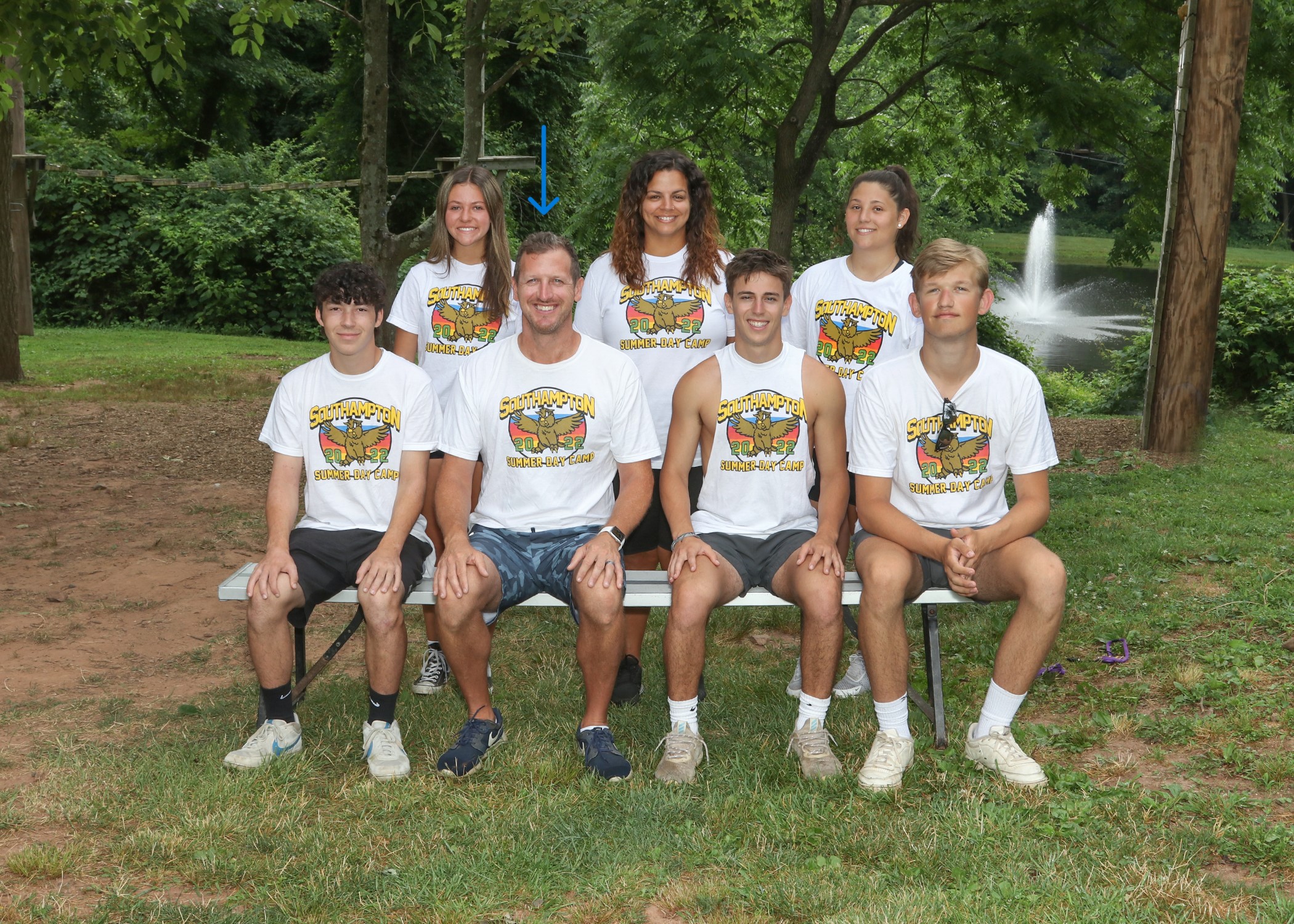 JESSIE DAVY SUPERVISOR OF AQUATIC INSTRUCTION, holds a BS in Kinesiology from West Chester University and an MA in Education from Gratz College. She has been teaching for 17 years in the Upper Bucks County School District. She has been actively involved in writing and implementing aquatic curriculum across her district. Jessie is currently an instructor for the American Red Cross, who holds the following certifications Lifeguarding, Lifeguarding Instructor, First Aid/CPR/AED for the professional, Water Safety Instructor and Trainer. She also holds a Pennsylvania Department of Agriculture's Pesticide Applicator and Pool certification which is required by our insurance company. Jessie has spent 13 summers at SSDC in her current position where she oversees the aquatic staff, and counseling staff who assist with instruction. One of the best aspects of her job here at SSDC is seeing the pride one feels when they have taught a skill or have accomplished a skill during swim instruction or recreational swim. Jessie is beyond thrilled to call SSDC home away from home and it's her happy place along with her three children!
"A smile happens in a flash, but the memory of it can last a lifetime." – Anonymous
ROB GOLDSTEIN SUPERVISOR OF AQUATIC SAFETY, holds a BS in Elementary Education and M.Ed. in Information Technology from Penn State. He has been an elementary school teacher for 19 years. He currently teaches in the Laurel School District. Rob has been a certified lifeguard/WSI for 35 years and an Aquatics Supervisor at SSDC for 25 years. At camp, he enjoys teaching campers how to swim and improve their swimming strokes. The last few years he has had the opportunity to organize and coach our oldest campers on the SSDC Swim Team. I was a swimmer during middle school and swam all 4 years in high school including a city championship where my specialty strokes were backstroke and freestyle. Both of my daughters have attended camp as campers and staff.
"Perfection is not attainable, but if we chase perfection, we can catch excellence" – Vince Lombardi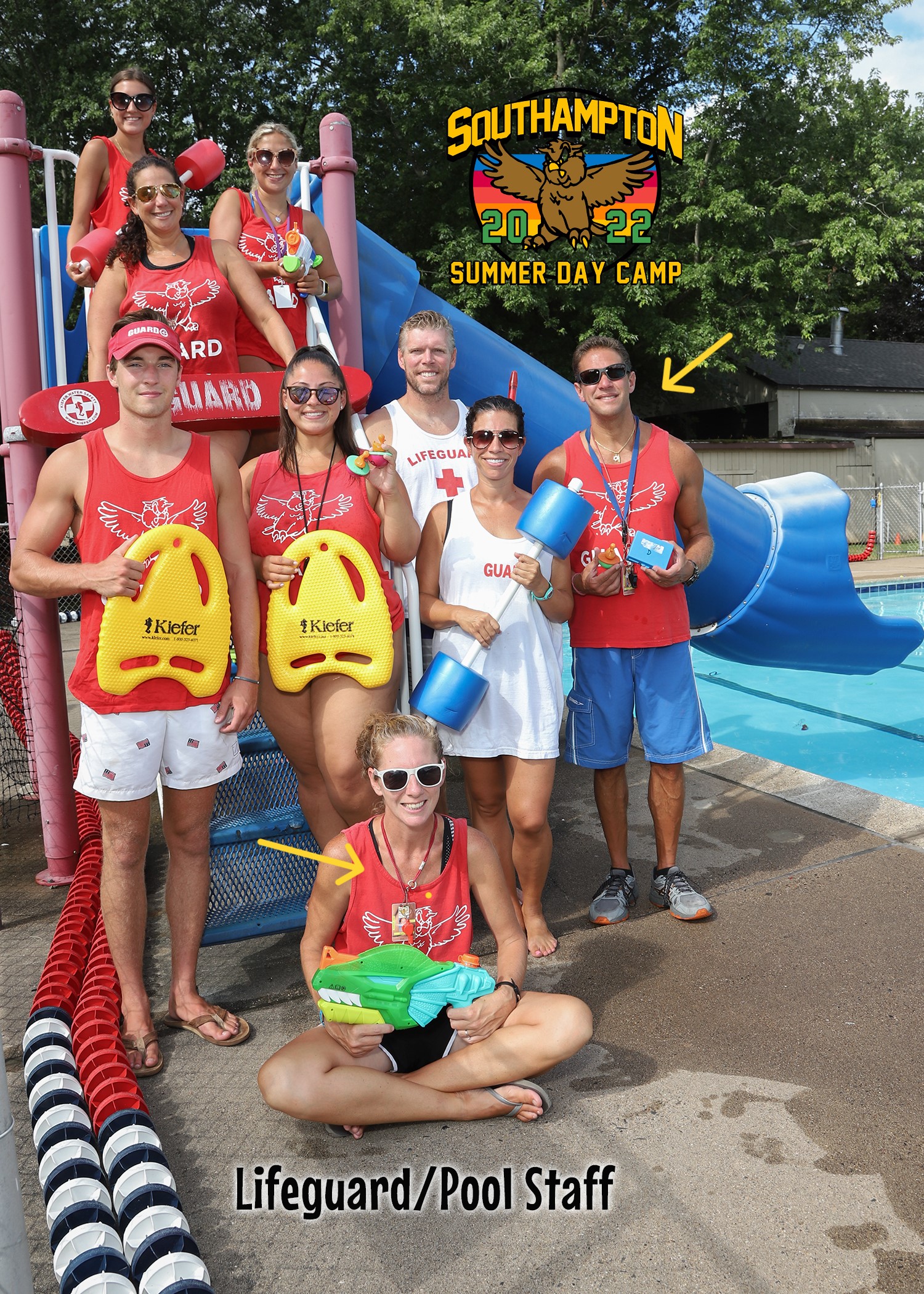 OSSI NUSSBAUM ARTS & CRAFTS DIRECTOR, has participated in a variety of Arts & Crafts teaching and learning over her 30 years. Ossi began her SSDC tenure in 2018 in our Art Department.  In 2021 she became the Arts & Crafts Director. Over her  seasons at camp she enjoys seeing our campers shine with all of their creativity. Ossi has two children who attend camp.
"Creativity is contagious, pass it on." – Albert Einstein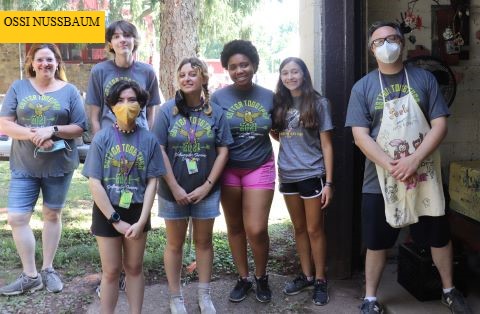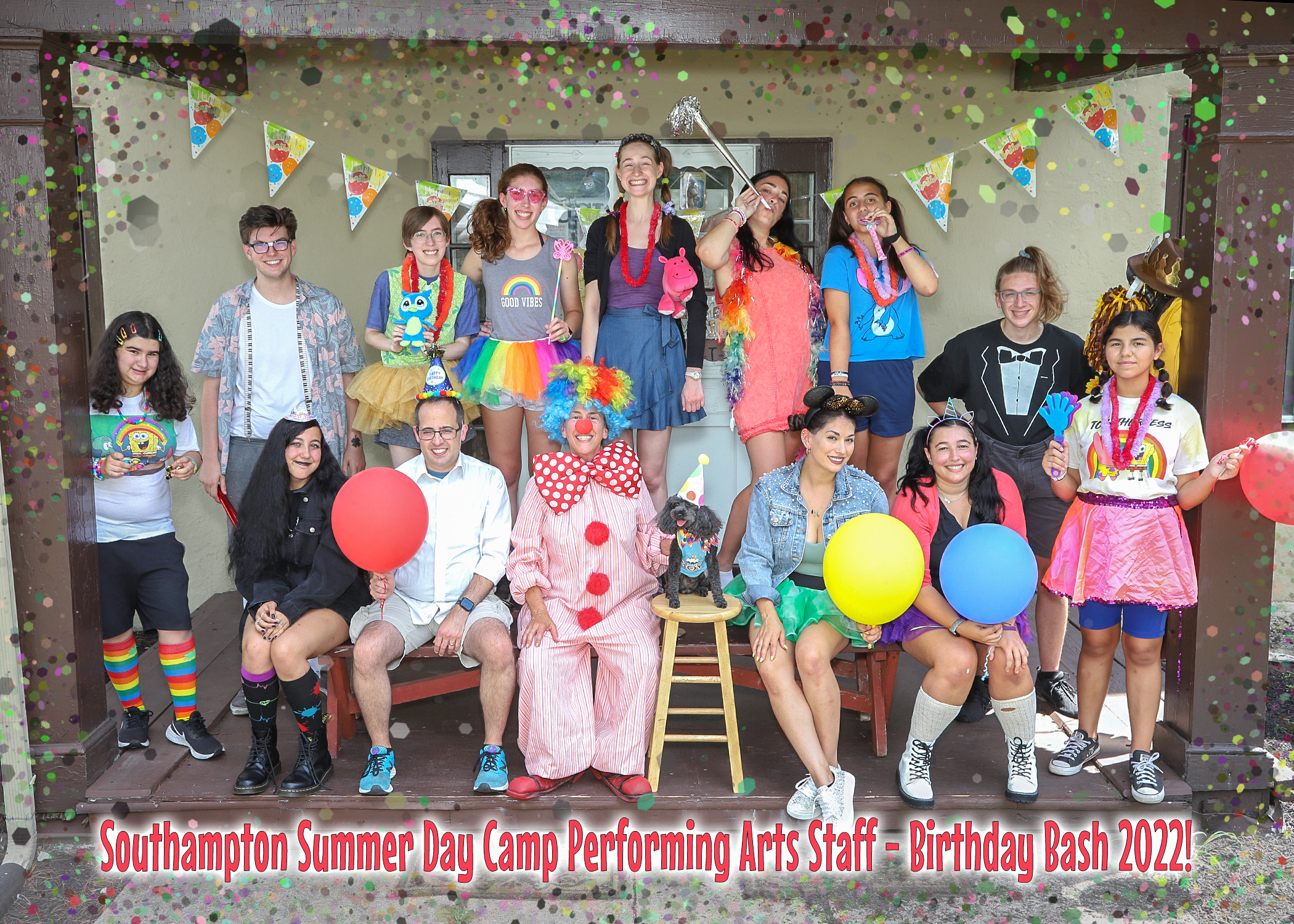 AMY BLUM PERFORMING ARTS SUPERVISOR, holds a BA in Communications and Fine Arts from The George Washington University and a M.Ed. from Temple University's Tyler School of Art. She is an artist and educator who has taught visual and performing arts, directed shows, coached performers, and created and produced productions for all ages. Amy has also been performing professionally since youth and has enjoyed it all: from school, community, and SSDC shows ("The Owl Players") to television and film to local children's theatre to regional productions to the Manhattan cabaret scene to the New York stage. She's also been known to belt out a tune and portray a nutty character in the Southampton end-of-season spectaculars. Amy has grown up at SSDC. It's been her home for 45 years, from camper to SSDC Supervisor of Performing Arts. The PA Department under her tutelage is a true community with arms and hearts wide open welcoming everyone into the spirited wonderfulness of Dance, Music, Theatre, and beyond! Every day at SSDC is special for Amy because she gets to share it with her phenomenal Performing Arts Staff family as well as Jacque & Rick, her adorable niece and nephew Izzie and Jackson, and her precious kiddos, Jaden Sky, Jemma Bleu, and Pippin the Poodle.
"Just Be Who You Wanna Be." – from the Broadway musical "Kinky Boots"
 "In a world where you can be anything, be kind." – Jennifer Dukes Lee
ABBEY MARKWARD PERFORMING ARTS DANCE DIRECTOR, danced at the competitive level for 15 years winning various technical awards and titles before becoming a choreographer. Abbey has been teaching at Dance with ME Studio since 2011. She is also a preschool teacher at Shaare Shamayim Nursey School. She's joined the Southampton family in 2000 as a camper. This will be her 21st summer! Abbey started out as a dance instructor at SSDC in 2006 and has been the director of the department since 2016. Dance has been her lifelong passion. Abbey has trained with various world-renowned artists such as Brian Friedman, Allison Holker, Yanis Marshall, Al Blackstone, Desmond Richardson, Nika Kljun, Tricia Miranda, Tyce Diorio, tWitch, and many more. She can't wait to create more beautiful memories with all of the staff and campers at her summer home! Let the fun begin!
"Try to be a rainbow in someone's cloud." – Maya Angelou
MARIO MARZULLO PERFORMING ARTS DIRECTOR, holds an M.A.Ed. from the University of Phoenix in Curriculum, Instruction, and Assessment and an M.Ed. in from Temple University in Urban School Leadership. He has taught for 20 years in the Philadelphia-area, and currently teaches for the School District of Philadelphia. Mario is very versatile and holds PA Instructional Level II Certificates in Music, Elementary Education, Middle School Mathematics, and Secondary Mathematics and Science, as well as a PA Administrative Level I certificate.  He started at SSDC in 2001 as the Music Specialist. Mario has been at camp for 20 years and is currently the Performing Arts Director. He is an integral part to putting on the Annual Summer Musical Theater Show. Did you know that Mario can jump double-dutch?
"Remember, you're the one who can fill the world with sunshine."
B&T's Catering @Southampton Day Camp
CHEF BRIAN BOWMAN EXECUTIVE CHEF, a Philadelphia native who discovered his love of the Culinary Arts at age fourteen while working at the Red Lion Diner. He began studying to become a chef in high school at the Wyncote Academy and Eastern Montgomery County Technical School for the Culinary Arts. Brian continued his studies at Johnson and Wales in Providence, RI and graduated with Associate Degrees in both Culinary Arts and Hotel Restaurant Management. Brian interned under Chef Mark Grandmaisson at the Omni Biltmore Hotel as a nighttime line supervisor while studying in Providence. After graduation, he embraced his position as Executive Chef with Eurest Dining Services and Compass Group. Brian and Terence partnered together to form B&T's Catering in Southampton PA in 2010 to fulfill their shared vision of taking care of each client and satisfying their specific needs. Brian is also a former camper and staff member at SSDC.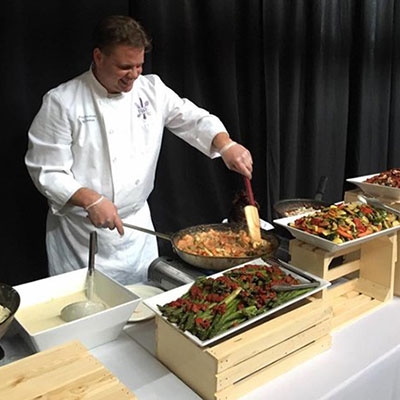 CHEF TERENCE BARGE EXECUTIVE CHEF, originally from Pensacola, FL, found his inspiration to become a chef while working at Sonny's BBQ Pit during high school. After high school, he received a basketball scholarship to the University of Maryland where he earned his Bachelor's Degree in Hotel Restaurant Management. In his first job, Terence commanded his position as the Food Service and Catering director at Aramark in Philadelphia, PA. He stayed with Aramark for fourteen years before accepting the Chef Manager's position at the Compass Group. His aspirations to own a catering business came to fruition when he and Brian founded B&T Catering in Southampton PA in 2010.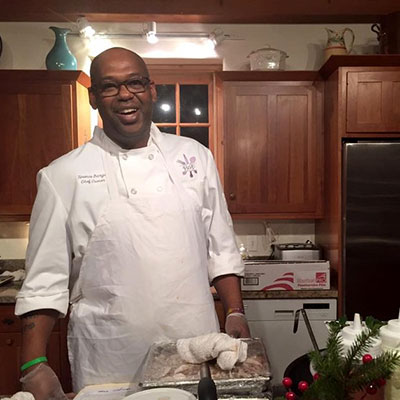 Thinking about camp for next summer?
Winter Activities at Southampton
Bucks Futsal Soccer Program
Every Event Begins With Us
B&T's Catering