Thank you for considering Southampton Summer Day Camp this summer for your camper!  At Southampton Summer Day Camp, we believe that we offer a place where campers are able to explore, grow, and develop into confident individuals.  For 49 years we've look forward to seeing their smiling faces, hearing their conversations and listening to the stories of their adventures with their camp families every summer.  Come join us for…
The Best Summer of Your Life!!!
SUMMER 2023 REGISTRATION IS NOW OPEN!!
COME JOIN US FOR OUR 50TH SEASON
(CLICK ON THE LINK ABOVE TO REGISTER FOR OUR 50TH SUMMER)
A NOTE ABOUT SOUTHAMPTON DAY CAMP'S 2023 REGISTRATION 
We hope you will consider joining us for our 50th Season !
At Southampton Summer Day Camp, we are proud to offer a special place where campers ages 3-14 are able to explore, grow, and develop into confident individuals.  Our passion is to share the "Southampton Way" with you and your family, a real camp experience filled with friendship, memories and unique treasured moments. We strive every day to provide a safe, happy, and positive environment for your camper.  Everything we do at SSDC is with the intention of providing an exceptional experience on many levels that will stay with each camper and staff member of our Southampton family for life. 
In 2022, we were able to return to a more "normal" summer camp program, once again offering beloved indoor activities, camp wide events, out of camp trips, and special entertainment. We will continue to bring new, innovative ideas and activities into the plan for 2023 and beyond. With our 50th Anniversary approaching, we have some amazing surprises in store for this celebratory occasion. 
Please note, due to rising costs across the board and our desire to serve our current camp families, our 2023 Early Bird rates reflect a 4% increase from the 2022 Early Bird rate. We believe this modest increase takes into account the reality of running a business while being fair to our most loyal families. We understand the current economic climate is uncertain and may impact many of us. Please remember your deposit, and all payments are 100% refundable up until May 1, 2023. 
We are able to offer the 2023 EARLY BIRD RATES through SEPTEMBER 15th ONLY.  After September 15th, our tuition rates will increase for everyone. Rates will increase by a measure commensurate with the financial landscape, so please take advantage of this early enrollment offer for our current Southampton families.  
If you are considering enrollment for 2023 we urge you to register now to hold your spot at the Early Bird Rate. We will not be able to offer this special rate after September 15th and will not be able to make any exceptions. Thank you for your understanding in this matter. 
This summer, we are excited to introduce a new, easy online registration system for our 2023 season and beyond, which will allow you to create an account which you can access throughout the year to check your balance and make payments. This will be the hub to fill out and review all camp forms efficiently for your household and more.  We hope you find this system helpful and convenient, and appreciate any feedback or suggestions you may have as we go through registration this season. 
Current families will be receiving an email this week to create a password and access your account where all of your previous household information has been imported into the system for ease of use. All dates & rates and registration information are available below.
2023 SSDC TENTATIVE CAMP DATES*
Full 8 Weeks – Monday, June 19th – Friday, August 11th, 2023 
(Camp closed on Tuesday, July 4th)
First 4 Weeks – Monday, June 19 – Friday, July 14, 2023
Last 4 Weeks – Monday, July 17 – Friday, August 11, 2023
*All dates are subject to change based on the school calendar. Dates will be confirmed by March 2023.

2023 EARLY BIRD RATES 
AVAILABLE UNTIL SEPTEMBER 15TH, 2022 
FULL 

8 WEEKS

FULL 8 WEEKS
ANY 6-WEEKS
4-WEEKS(FIRST 4 OR LAST 4 ONLY)
8 WEEKS MINI DAY

4 WEEKS MINI DAY

(FIRST 4 OR LAST 4 ONLY)

Junior, Senior & Varsity Camp Program

PRE-K (3 YRS) – 6th GRADE

CIT/LIT Program

7th – 8th GRADE

Junior, Senior & Varsity Camp 

CIT/LIT Program

3-14 YRS, PK-8th GRADE

Mini Day Junior Camp Program (9am-1:30pm)

3-4 YRS ONLY

$5,825
$5,825
$5,425
$4,200
$3,850
$2,600
SPECIAL REGISTRATION CONSIDERATIONS:
A full 8-weeks gives everyone an opportunity to develop new friendships which can last a lifetime.  In recent years, many of our longtime campers wanted to try overnight camp for a few weeks.  Also, many families would like to extend their summer vacations into camp time.  
With this in mind, we will continue to offer the "ANY 6 WEEKS OPTION" as well as continue to offer a limited number of 4-WEEK placements for 2023.  The 4-WEEK option includes the FIRST 4-WEEKS or LAST 4-WEEKS ONLY. Please understand that these options will not include all special events and activities provided in the full 8-week season.
Mini Day is for ages 3 and 4 only. Mini Day Tuition includes lunch, snack, Camp T-shirt and photo. Parents provide Mini-Day Transportation for their own campers.
All other tuition rates above include lunch, snack, Camp T-shirt, camp photo and transportation. A Transportation discount of up to $200 per camper is available for self transportation of your camper(s). 
Extended care is available from 7am – 5:30pm daily at an additional charge. 
Sibling discounts available: 2nd Child $200, 3rd Child $500
A $500 Deposit per camper is required for all program registrations. Various payment plan options are outlined in the following steps. 100% refunds are available until May 1, 2023. 
2023 EARLY BIRD ENROLLMENT PAYMENT PLAN OPTIONS
OPTION A
OPTION B
OPTION C
OPTION D

$500 Deposit

PAY IN FULL BY SEPT 15

5% Discount for Cash or Check Only

$500 Deposit

Balance divided into 3 equal payments (Sept 1, Feb 1, May 1)

$500 Deposit

Balance divided into 5 equal payments (Sept 1, Nov 1, Jan 1, March 1, May 1)

$500 Deposit

Balance divided into 9 equal payments (Sept 1 – May 1)
SSDC 2023 Online Registration is now open.  You will receive an email with instructions to create your account! Any questions please don't hesitate to reach out to the office 215-355-4567 or Lindsay Blum Schlesinger at 267-246-3493 / Lindsay@SouthamptonDayCamp.com
Thank you!!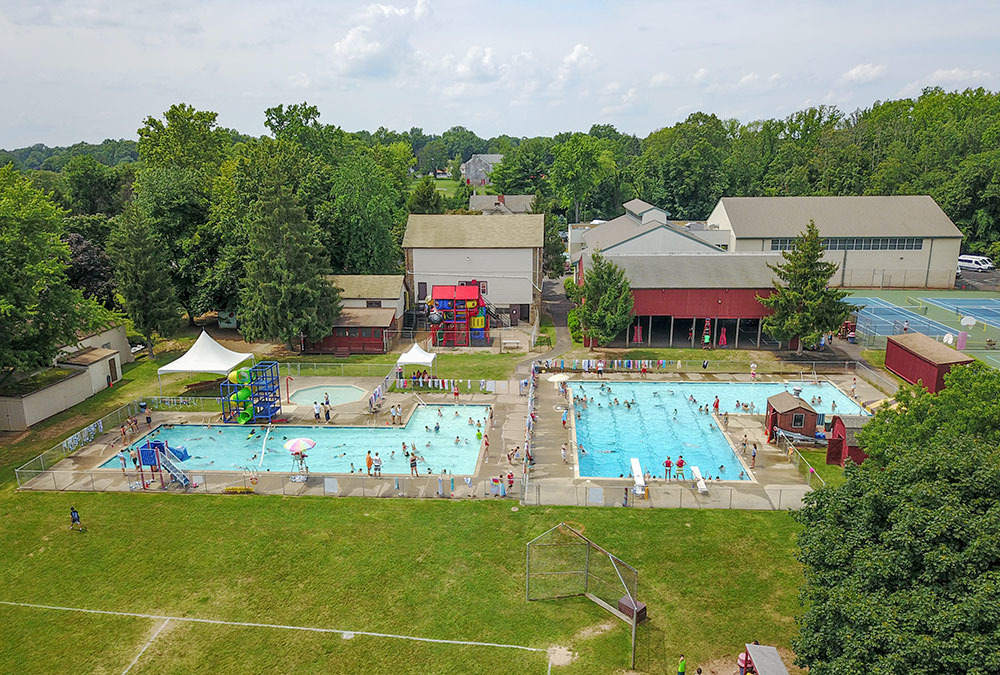 Thinking about camp for next summer?
Winter Activities at Southampton
Bucks Futsal Soccer Program
Every Event Begins With Us
B&T's Catering